April 4th Will Be The Consolidated Election for Township Officials
DO YOU LIVE IN BENTON TOWNSHIP? You live in Benton Township if you live in the Village of Beach Park,
the Village of Winthrop Harbor or have an address starting at 38000 going North to the State Line or going West to Bayonne with an address ending at 12999 with the Southern boundary being Edgewood Road. North Point Marina, Thunderhawk Golf Course, Illinois Beach State Park, and Waukegan National Airport are all
located in Benton Township.
FREE Home Smoke Detectors available. Call Township Office (while supplies last).
FREE Rules of the Road & IL highway maps available at Township Office.
Drop off non perishable food; health/beauty products to support local food pantries.
Drop off used eye glasses.
Nuisance Violations in Unincorporated Lake County such as grass, noise, weeds, animals.
Call Hot Line: 847-377-4444
Vets every Thursday 5 PM – 7 PM enjoy conversation at It's All Good" 2780 Sheridan Rd. Zion
funded thru Lake County Veterans & Family Services Foundation.
Need a job? Contact the Job Center of Lake County 847-377-3450.
Many helpful sessions and resources are available.
BENTON TOWNSHIP PROVIDES:
General Assistance
Voter Services
Seniors Assistance with fueling your car Nov. 1st thru March 31st.
Meals on wheels Call 847-546-5733
Pace Dial-A-Ride Expanded bus service general public
Vehicle Stickers for unincorporated Benton Township residents available at no cost.
Handicap parking placard applications available at the office
Half fare up to $5.00 Taxi Tickets for Seniors & Disabled
Notary services no charge
---
Upcoming Events
Recycle Your Christmas Tree – December 26 – February 1, 2017
Van Patten Woods Forest Preserve off of Route 173 is a drop-off location for real Christmas trees. Drop-offs accepted at marked site Shelter A Parking area.
Dates for drop-offs: December 26 thru February 1, 2017.
Only undecorated, real Christmas trees can be accepted.
Commercial Drop-offs are PROHIBITED.
Newly Designed ILLINOIS License Plates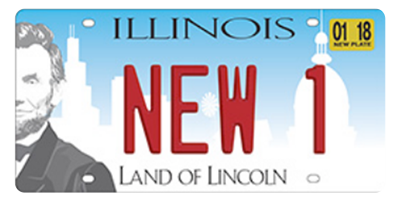 Newly designed ILLINOIS License Plates will be available beginning in January. The program will be to replace the oldest license plates first with new designed plates.
Vehicle owners will be notified by mail if they qualify for these new plates. If you are not up for replacement, you may request a NEW license plate in January at www.cyberdriveillinois.com for a Fee of $29.
In addition, vehicle owners with license plates manufactured after 2001 that show signs of wear and/or are difficult to read may visit www.cyberdriveillinois.com to apply for a newly designed plate at no charge.

Top Box Foods Express
Open To Everyone! Savings up to 40% off grocery store prices.
Pick up location: Shiloh Center, 2600 Emmaus Ave. Zion.
Dates: January 18th, February 15th, March 15th, and April 12th from 12:30 PM till 2:00 PM.
Accept Cash, credit, debit, & SNAP/LINK cards

FREE Home Repair Applications
Applications for FREE Home Repairs being accepted until February 3, 2017. Forms are online at www.rebuildingtogethernsc.org or by calling 847-869-0900. Rebuilding Together North Suburban Chicago brings volunteers and communities together to improve the homes and lives of those in need so residents may live in safe and healthy homes.